Engineered for Performance
Explore Our Top Product Selections
Featured Categories
Must-Have Products For Your Ride
Featured Products
Our Passion Drives Performance
About Double E Racing
At Double E Racing, we help build Champions. We've accrued over 230 championship placements since 2012. By choosing E²R for your ATV/UTV parts and suspension services, you're choosing to work with a team of professionals with real racing experience and an unmatched understanding of the industry.
With our level of experience and time in the industry, we're deeply in tune with the needs of racers and riding enthusiasts alike. Whether you're going for the gold or just love being on the trail, we've got everything you need to stay ahead of the curve.
Customers Rave About Our Track Record
Testimonials
Having Double E Racing as part of our racing program has been a game changer and honestly took my car to the next level! I truly believe that our 2023 Championship would not have been possible without George and the Double E Racing team!
Slade Dowden
2023 Mid Americana Outdoors YOUTH Limited (9-12 y/o) Champion
"Huge shoutout to George at Double E Racing! He has had my car setup spot on since I started racing short course! Thank you George and the crew at Double E Racing!"
Scott Champion
Retired Professional MX Racer
I was nervous switching my shock set up mid-season, but it was hands down the best choice my team and I made. Double E is always at the track to help with any questions or concerns I may have and makes a point to watch me rce to see how the car handles and if any adjustments need to be made, you're not going to get that from anyone else. Double E is hands down #1 to work with and have on a team.
Josey Watkins
2023 Mid America Outdoors Woman's N/A Champion
"I give significant credit for our championship to George White at Double E Racing for how well the RZR handles the terrain we throw at our machine. The customization that he is able to do to a shock specific for my riding condition is a game changer. I couldn't do it without him."
John Barnes
George has been doing our shock tuning since 2015. We have worked with many different companies over the years and I have never worked with someone so willing to go above and beyond to make sure that what he gives us is absolutely perfect. Not just for Cody and I, but for all of his customers! When we show up at a race, there is not a doubt in my mind that we have the best handling cars on the track thanks to Double E Racing.
Hunter Miller
Multiple-time UTV Off-road Champion
We have trusted George White with Double E Racing to build our shocks for the last 10+ years and we certainly wouldn't see our level of success without his support! No matter the challenge of the terrain, George has a set up that will get you out front
Cody Miller
Multiple-time UTV Off-road Champion
Double E Racing products always keeps me out front of the competition! I've been working with George White and using Double E Racing products since 2019 which has given me two Worcs championship in 2021, 2022 and sitting first in points for 2023. Anytime I've needed anything or a question answered George has been there for me. Thanks Double E Racing for your continued support and can't wait to see what the future has in store for us.
Beau Judge
2x WORCS Championship Driver
I've been racing with Double E sway bars for the last couple years. I have used other before, but I truly believe Double E's are best ones on the market. They are easy Tom install, and the adjustability and durability of Double E's product is second to none. Plus- George is a really nice guy, super knowledgeable and always willing to help.
Beau Baron
5x WORCS SxS Pro Champion
Double E Racing has provided us with solid shock setups for our cars for the last 4 years. They have been instrumental in our race program as well as our trail riding rigs. Without Double E Racing we wouldn't have found the right setup to fly our Pro XP, "Gladiator", to new heights and multiple podiums! Thank you guys for helping us succeed!
Allen Booty
Triage Garage Off Road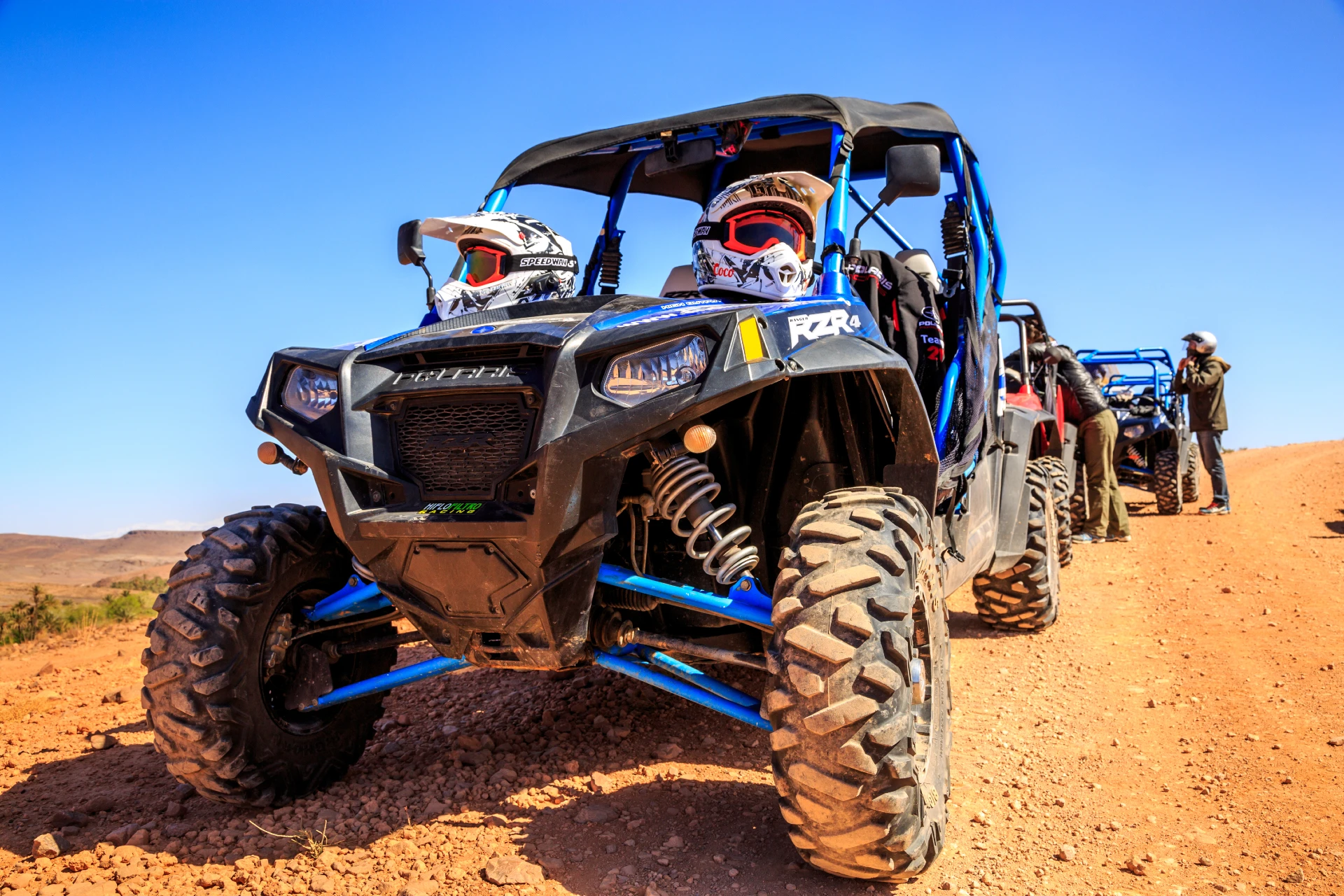 Tailored Solutions For Your Ride
Custom Services/Shock Services
Get the most out of your vehicle with E²R Custom Builds & Shock Services. With our full line of custom suspension and shock service work, our goal is to give you the biggest advantage possible while you're on the track or trail. Ready to win? Check out our complete list of custom services.
Celebrating Our Winning Athletes
Our Champions
At Double E Racing, we build Champions.
When our Champions race in a vehicle fitted with one of our race-defining suspension kits, they race with the confidence that they're getting absolute peak performance out of their ATV/UTV so they can stay focused on securing the win.
2022 MAO PRO TURBO CHAMPION – Scott Champion
2023 IXCR Championship – John Barnes
2023 Ultra 4 Youth limited National Champion – Xander Walraven
2023 MAO Youth 250 Modified Champion – Code St. Peter
2023 MAO 800CC & Under Champion – Code St. Peter
2023 MAO Amateur N/A Champion – Ryder VanBeekum
2023 MAO Pro Turbo Champion – Cody Miller
2023 MAO Woman's N/A Champion – Josey Watkins
2023 MAO Woman's Turbo Champion – Kendra Hoop
2023 MAO Pro N/A Champion – Owen VanEperen
2023 MAO Expert Turbo Champion – Austin Dinger
2023 MAO Expert N/A Champion – Luke Safrit
2023 MAO Vet 40+ Turbo Champion – Rusty Pipes
2023 MAO YOUTH Limited (9-12 y/o) Champion – Slade Dowden
2018 BITD Vegas to Reno UTV Pro Turbo 3rd Place – S3 Racing (Dustin Jones and Dustin Henderson)
2020 King Of Hammers UTV Champion – Hunter Miller & Chad Hughes
2019 WORCS UTV Pro Champion – Cody Miller
2017 GNCC XC1 Champion – Cody Miller
2019 Red Bull Crandon Cup UTV Pro Turbo Champion – Tim Farr
2018 UTV World Championship Short Course Champion – Dustin Jones
2013 UTV Rally Raid Champion – Double E Racing (George White & Kieth Little)
2015 BITD Mint 400 Champions – S3 Racing (Dustin Jones & Shane Dowden)
2017 TORN UTV Pro Class Champion – Hunter Miller
2017 GNCC XC1 Champion – Cody Miller